The Digital Signage Expo always has so much cool digital signage stuff (yes, that's a technical term) jammed into the show floor that it's a race to see it all and hear about it all.
So we probably missed something, or left something out. Don't take it personally. These are just the things that stood out to us as cool or interesting uses of digital signage tech; some of them are new, some are not so new, but they were all eye-catching and attention-grabbing displays of the medium.
Here they are, in no particular order:
1. Elevate Digital's "Monkey Face"
OK, so the brand name is Emoji World, but we kept calling it "Monkey Face." This facial-recognition application from Elevate Digital replaced people's faces/heads with orangutan faces, adorable kitty faces and the head of Homer Simpson. Definitely cool.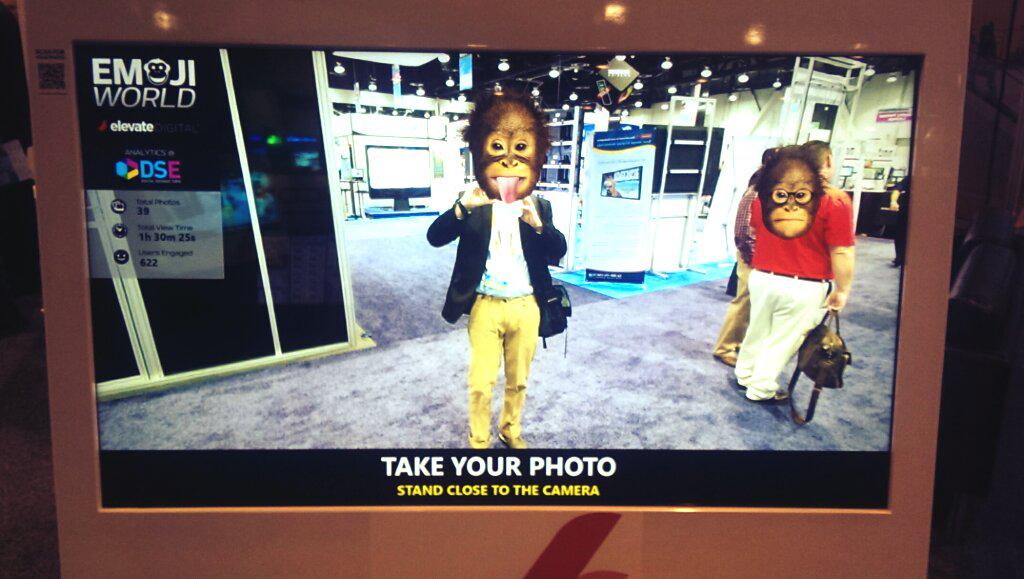 2.
 

Planar's transparent OLED tech

This was a demo model, and not ready to ship or for prime time, but the OLED display model from Planar had crowds buzzing around it both days of the show. No bezel; just one thin piece of glass with no backlighting; very cool.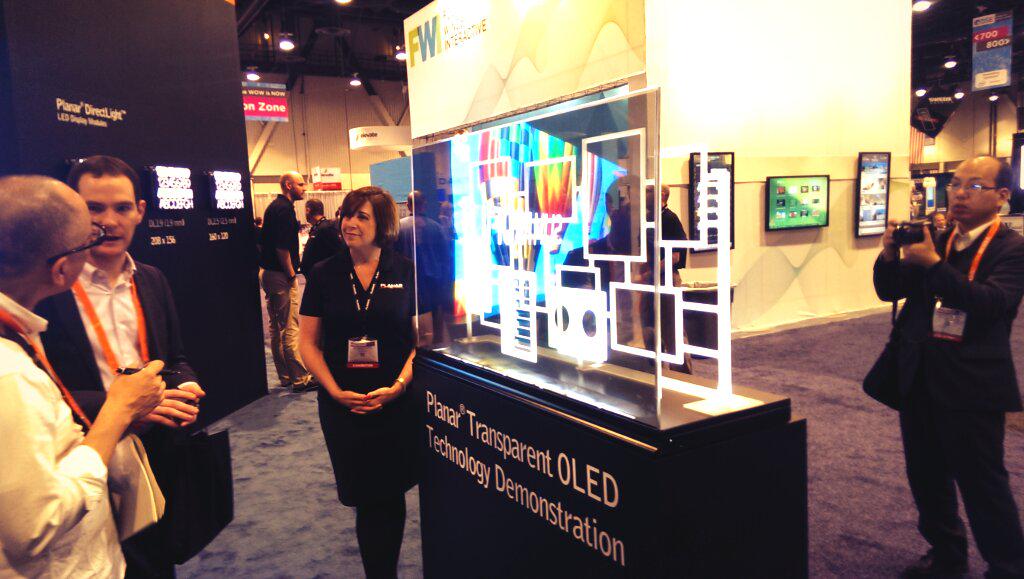 3. AOTO's 8K LED display
AOTO's striking high-resolution LED displays first caught our eyes back at InfoComm a year or two ago, and they keep hitting it out of the park. The booth attendant politely but firmly corrected me when I slipped and said 4K; this is an 8K LED display, and it was super cool.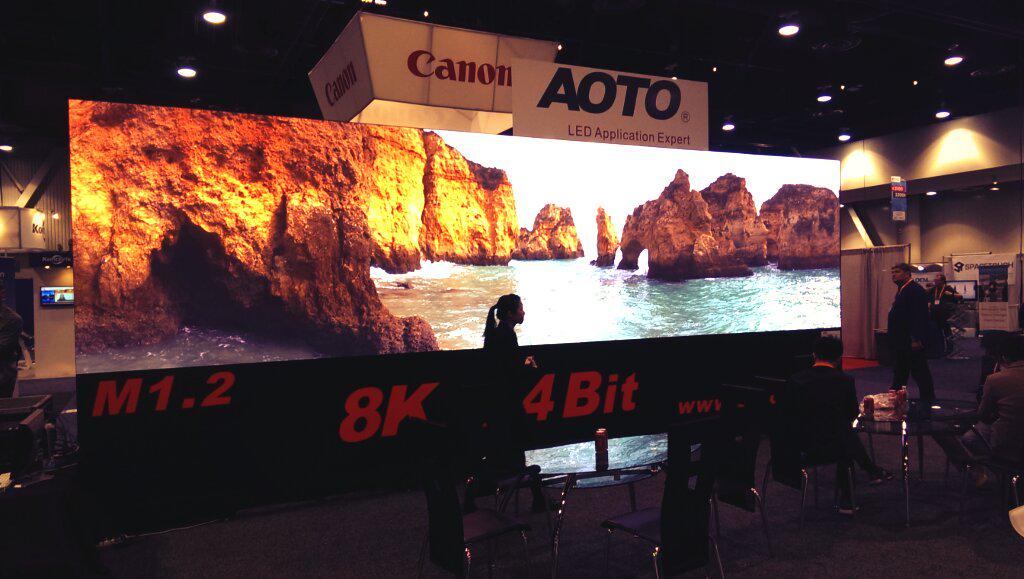 4.
 

Peerless-AV's Pico Broadcaster AV

Peerless EVP Nick Belcore told us about this one in a quick stop at the Peerless-AV booth: Basically it's a way to turn one digital signage display into your very own internal TV station by broadcasting HD content to any display within a 350-foot radius. No cables required; pretty darn cool.
5. Flatfrog's new pressure-sensitive touch sensors
FlatFrog has come up with a different approach to touch overlays, and showed a curved touch display with 80 touchpoints and pressure sensitivity. Also cool: using a leather glove-covered hand to draw on the display to show its sensitivity.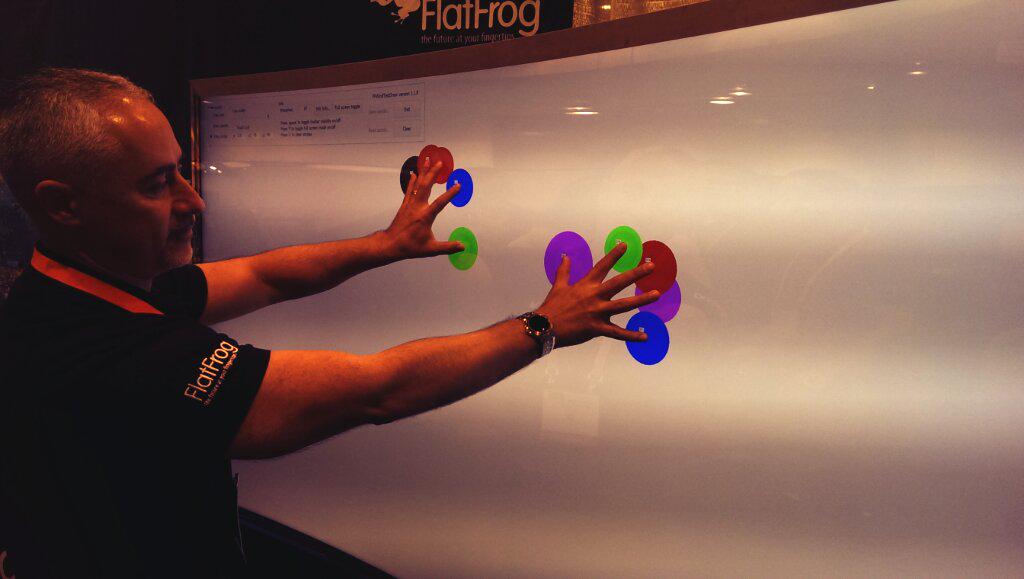 6.
 

LG-MRI's digital signage Budweiser coolers

These are not new things, these semi-transparent digital signage display-fronted beer coolers, but they're definitely pretty cool. They were spotted in several spots around the show, but what was really cool was hearing how the company is shipping literally thousands of units a week to locations around the country through its partnership with the king of beers.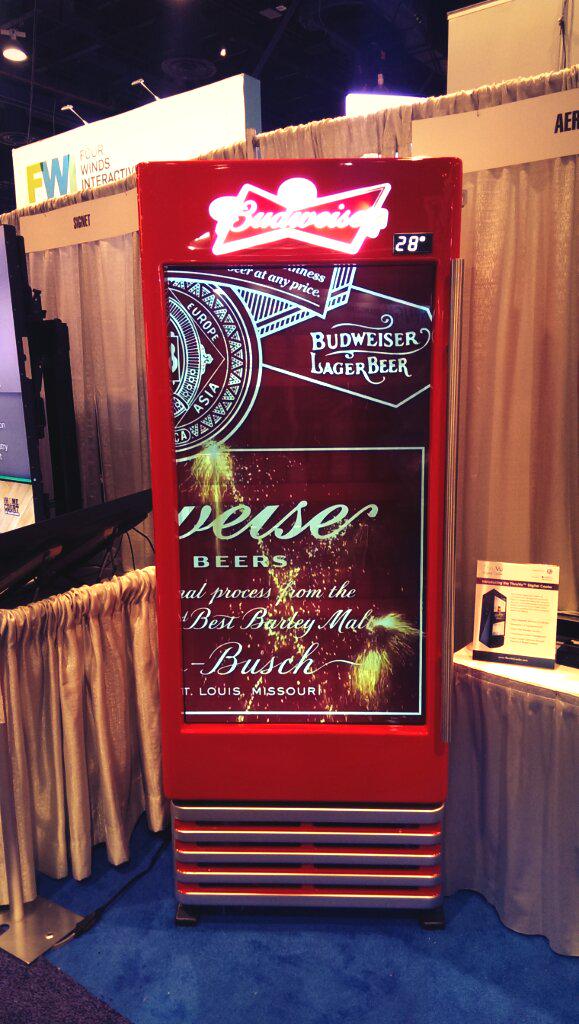 7. Realfiction's hologram display
Didn't have much time to stop and chat with this company from Copenhagen, and the display size is still really too small in too big of a footprint to be useful in most cases, but holograms are cool.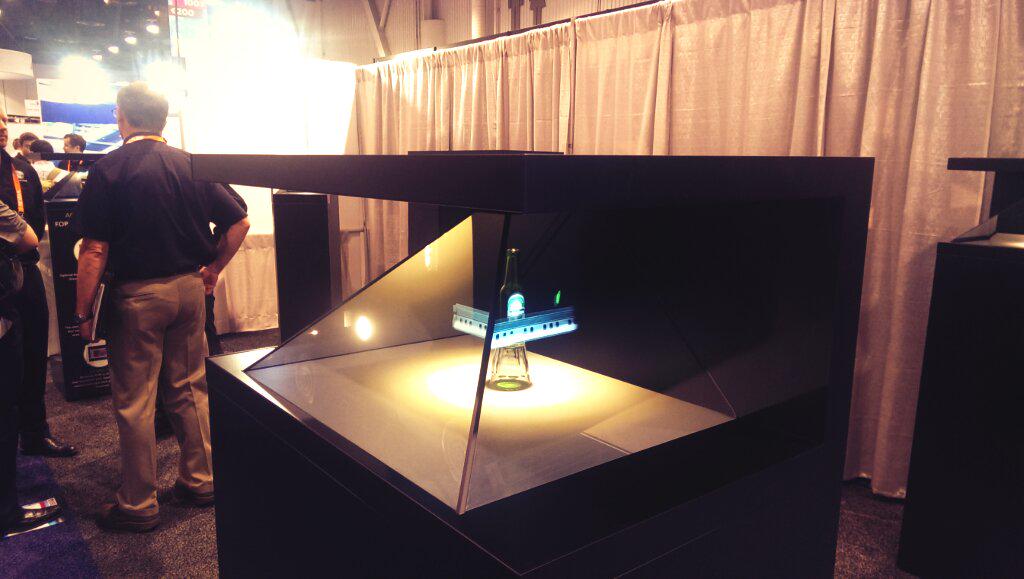 8. Parabit's Vicki
We've all seen plenty of virtual assistants and concierges with real people projected onto a screen to interact with customers, but this cool one reduced the creepiness factor a bit by using an animated person instead of a real person with canned responses.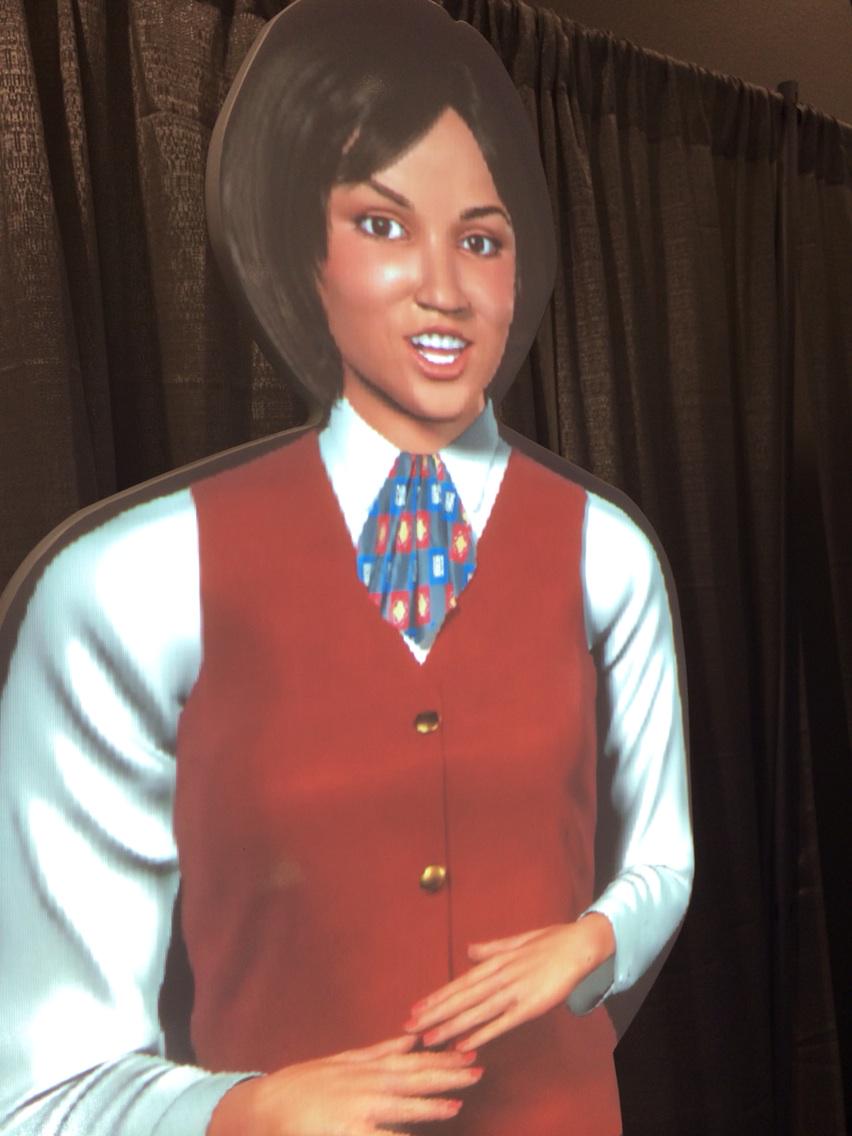 9. DSE's grand entrance
The arch over the entrance to DSE is always interesting to see every year, to see companies work to make the way into the big digital signage show, show digital signage cool. This year's archway came from Christie, according to the fine folks at DSE, and provided a fitting entry into the digital signage wonders behind the door. Digital SignageToday
There's always just too much to see, too much to remember, too much to learn. Contact SignCast Media and we can walk you through everything you need to get started!